Weekly Recap
Hongkong support crypto trading:
Trung quốc bơm thêm $92B vào nền kinh tế:
Tuy nhiên chỉ mới 22% fund manager deployed cash vào financial market: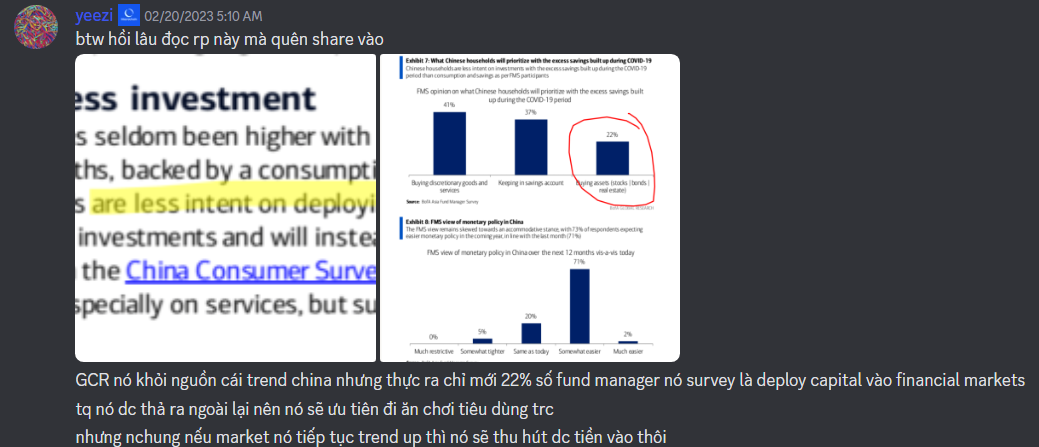 $People (dự án meme) vừa gia nhập narrative Trung Quốc :
Price Action vỡ lòng cùng MrH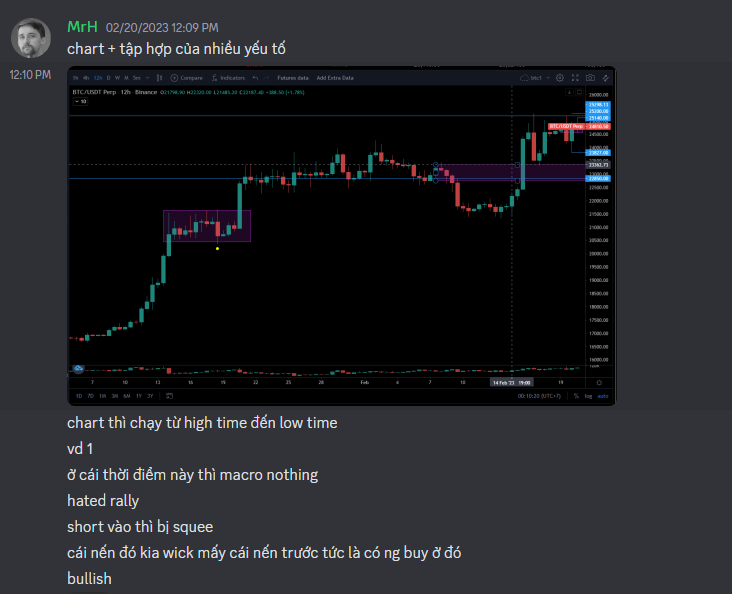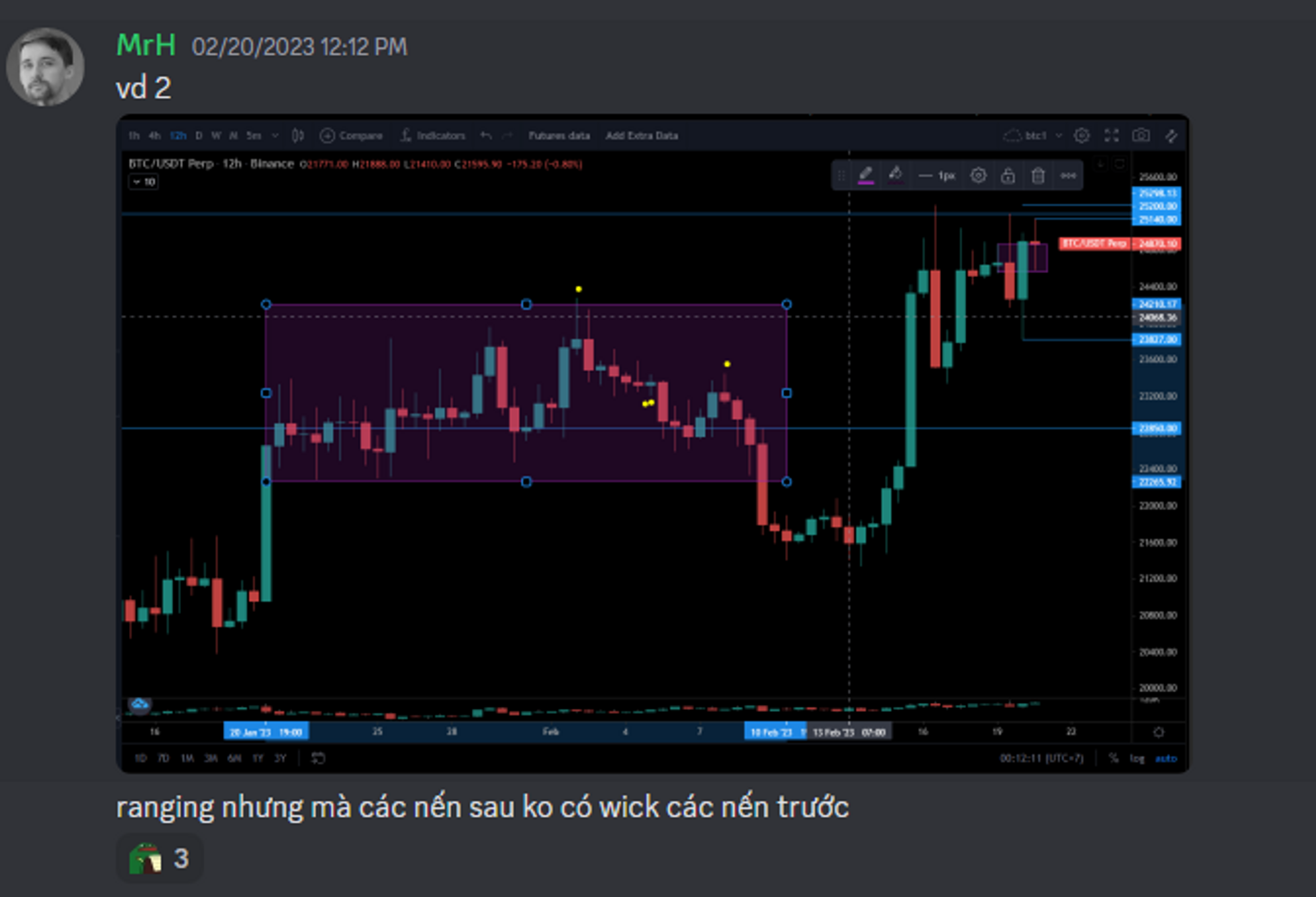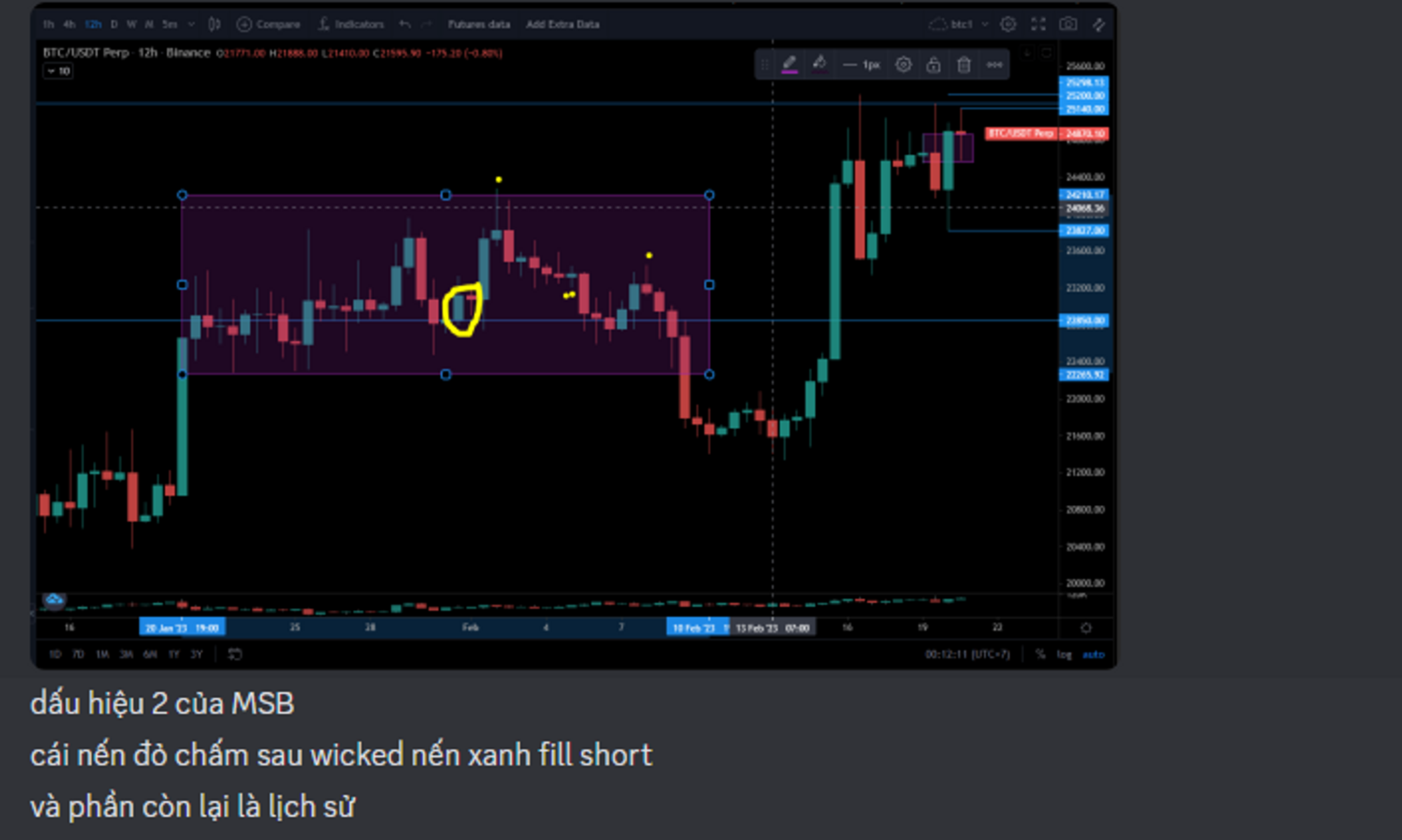 CZ tỏ ra rất bullish về thị trường: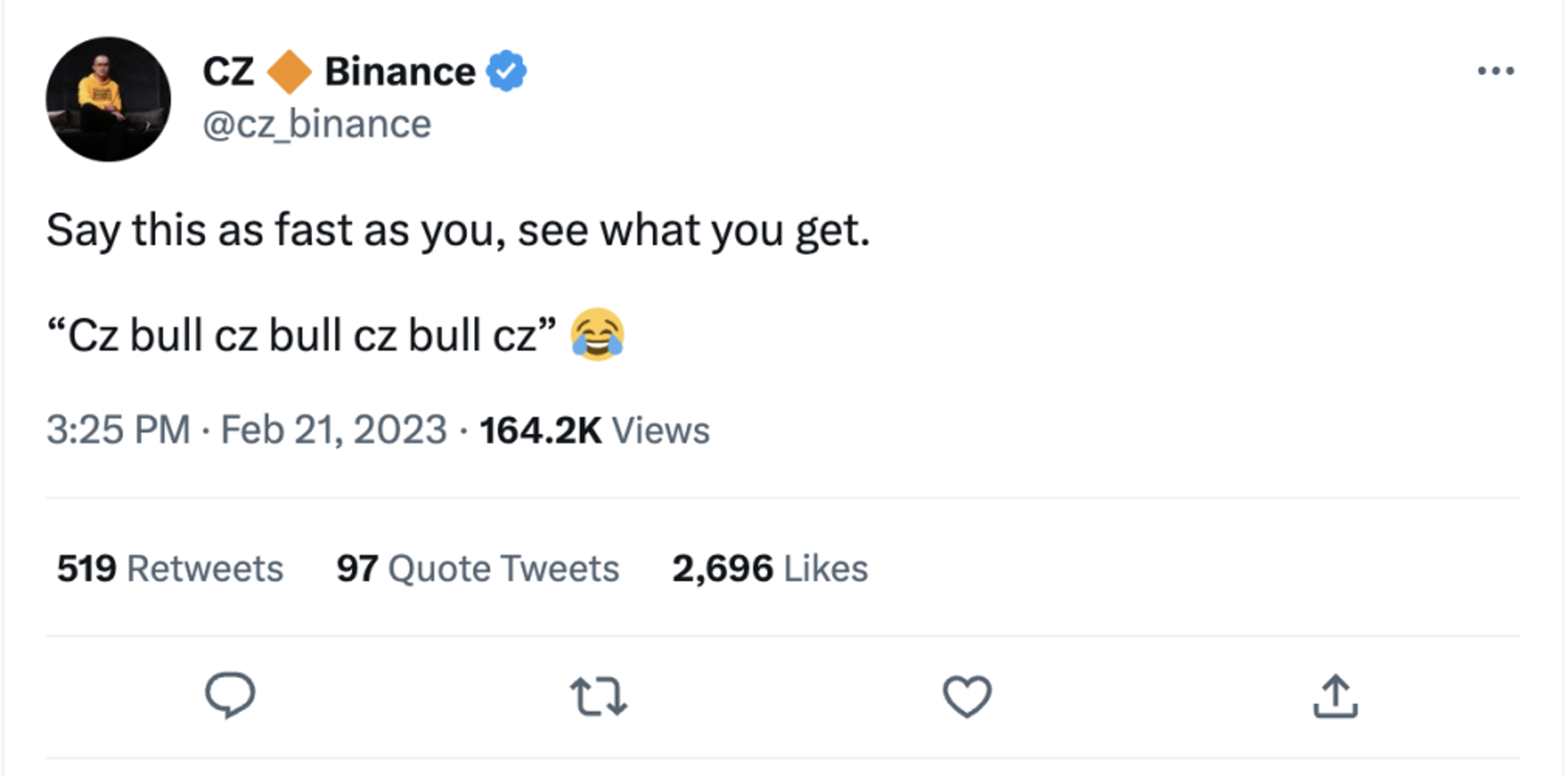 Tại sao China lại cấm khai thác BTC ở $60,000 và ủng hộ Hongkong trade crypto khi Bitcoin chạm đáy:
Bentley ra mắt NFT:
Cách săn dự án cùng ARES Alpha Labs (good account to follow):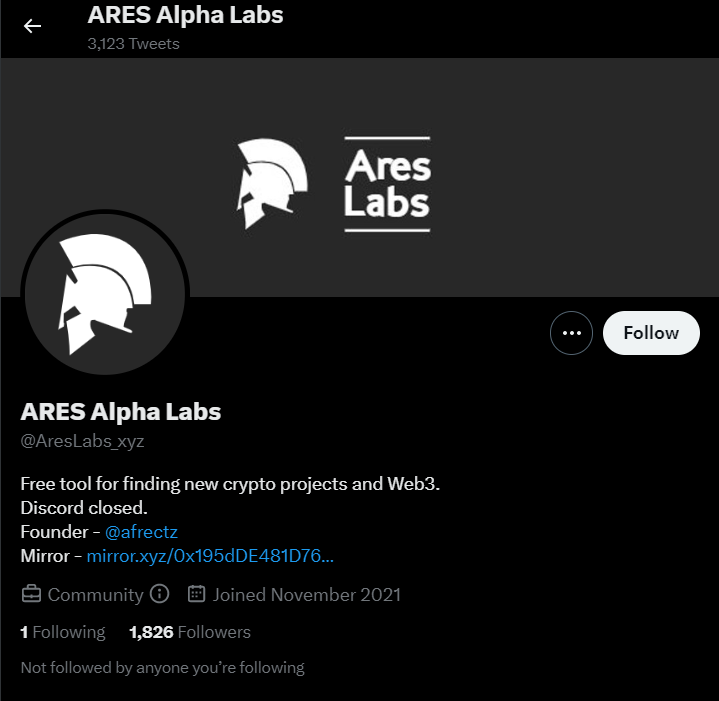 NFT marketplace war and NFT perpetuals 🔥 hot discussion🔥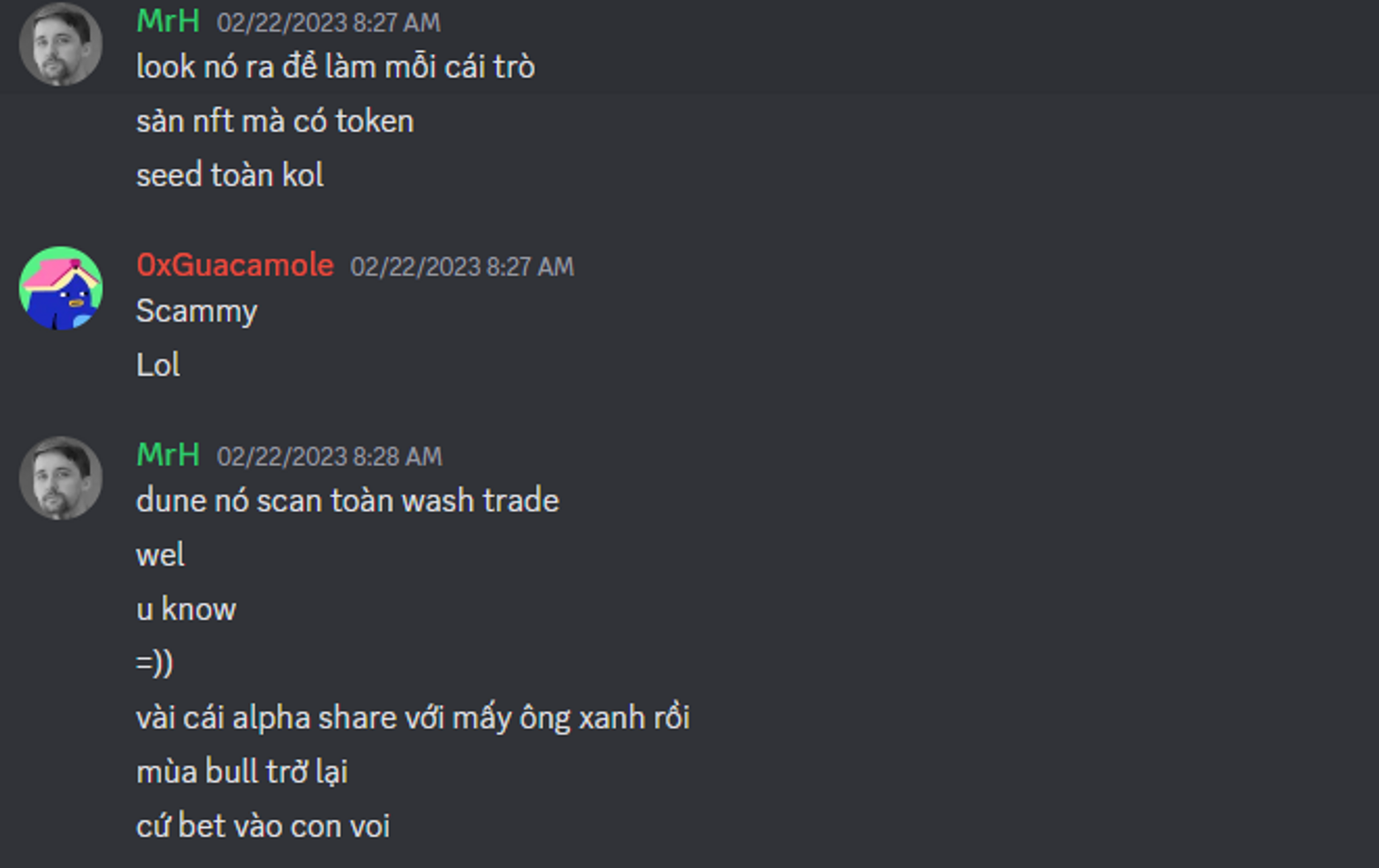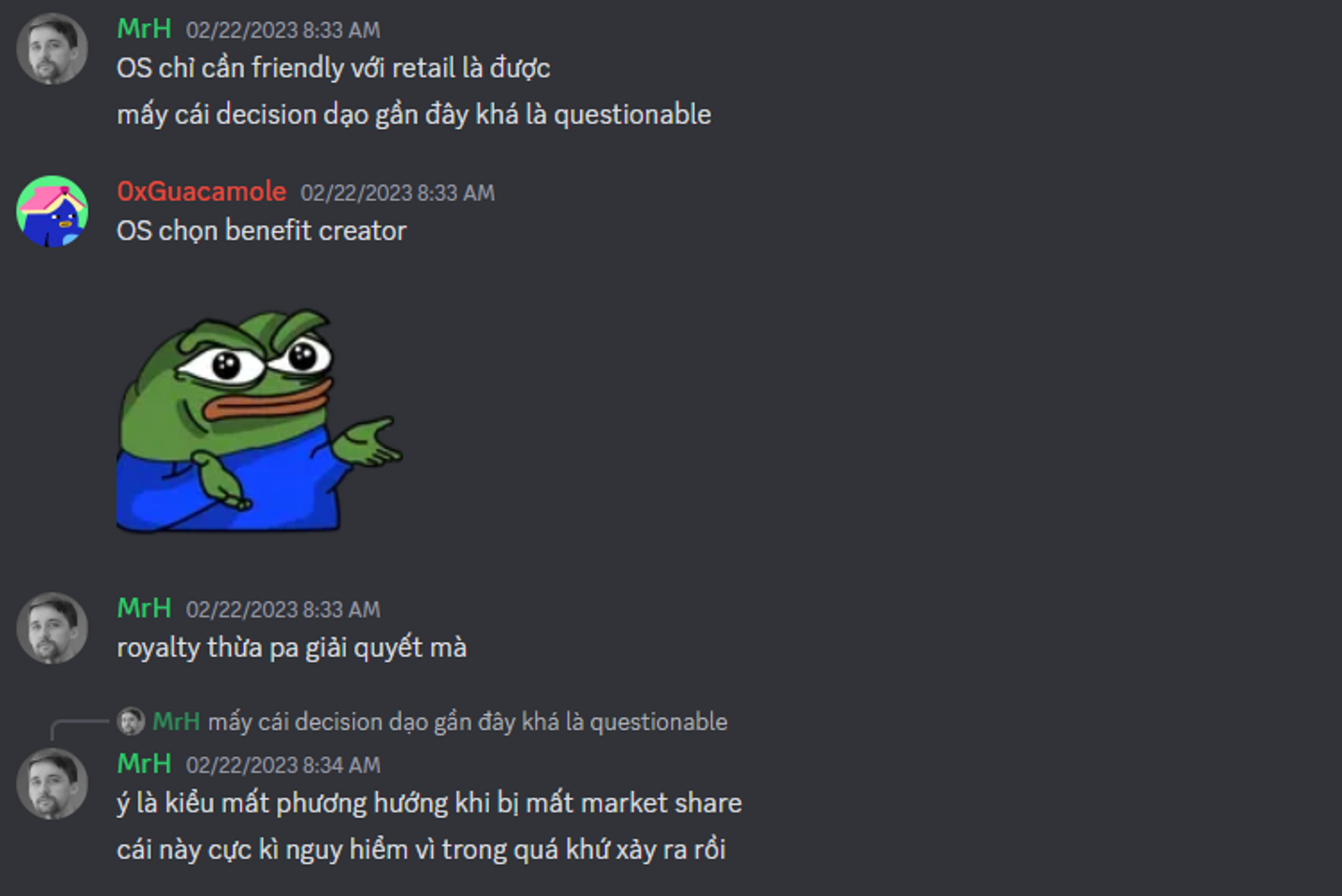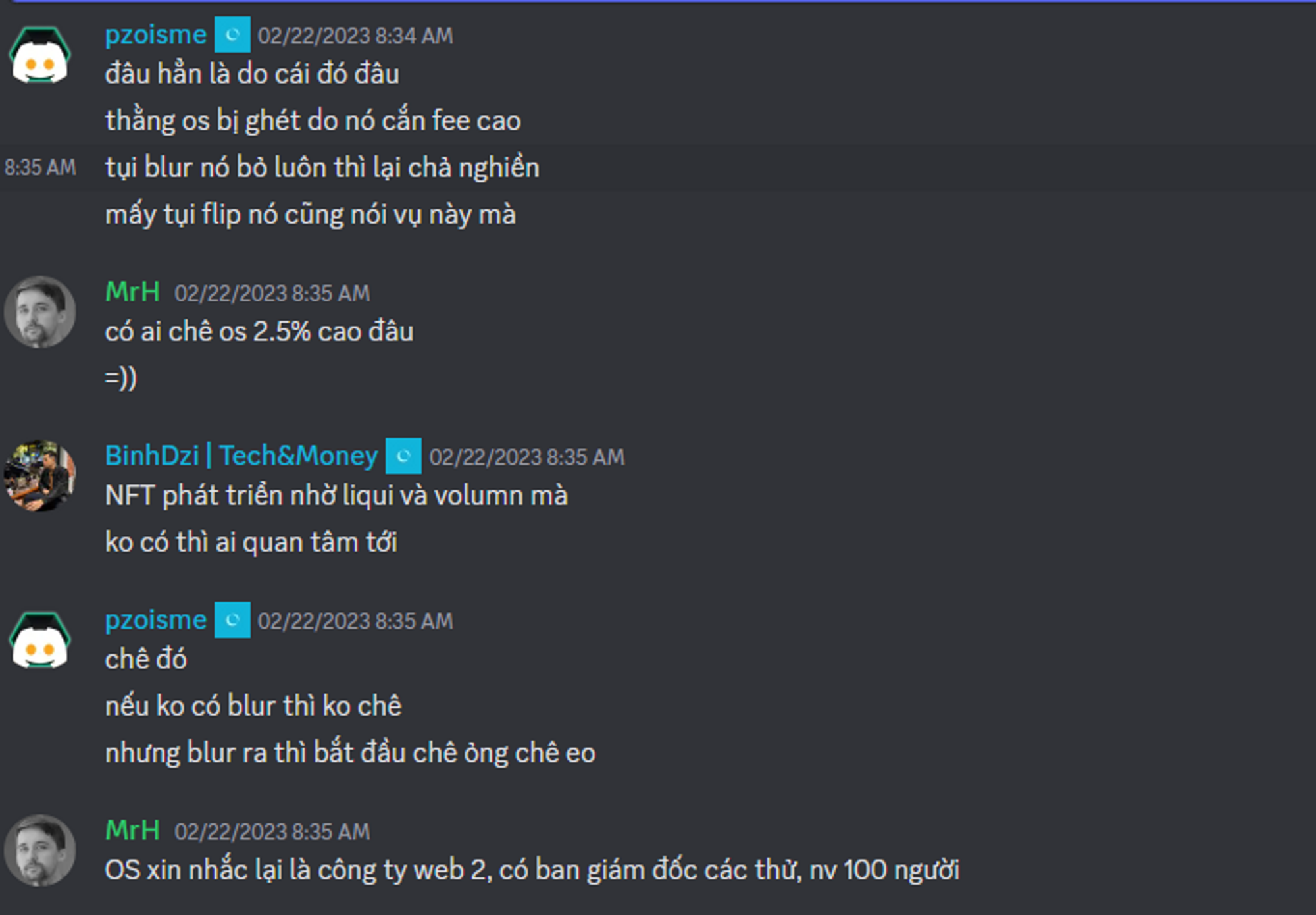 Voxel Madness mở raffle landsale trên The Sandbox nằm trên Polygon:
Arkham ra mắt tính năng twitter search:
Check option volume trên laevitas cùng Mr. Ren: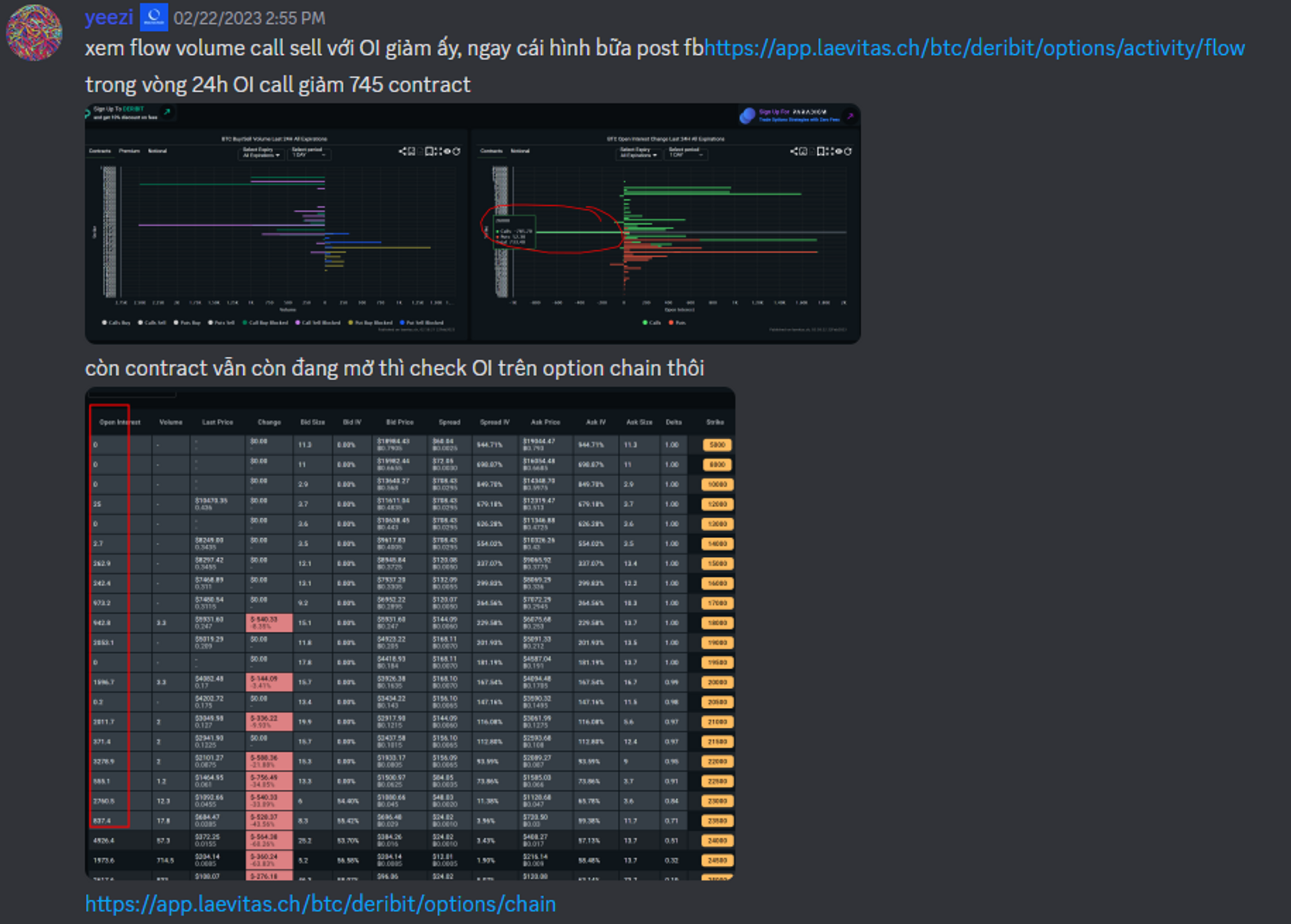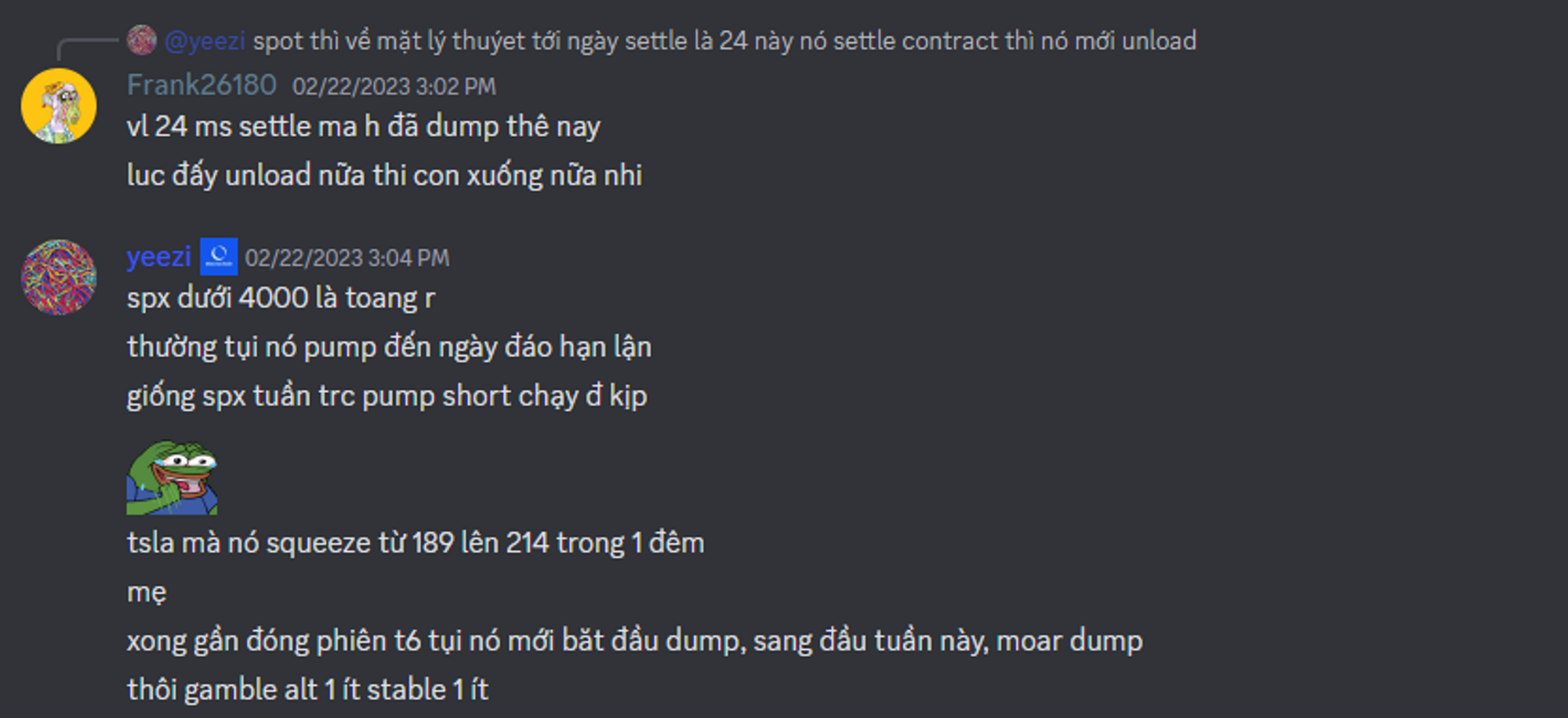 SNX v3 is live:
Coinbase và miếng bánh mang tên Layer 2 Sequencer Fee. Mặc dù mang danh nghĩa là Layer 2, nhưng liệu nước cờ này có phải là một chiến lược để tăng doanh thu cho Coinbase:
OPStack x BASE (KYC'ed chain), BASE sẽ trở thành institutions chain trong tương lai :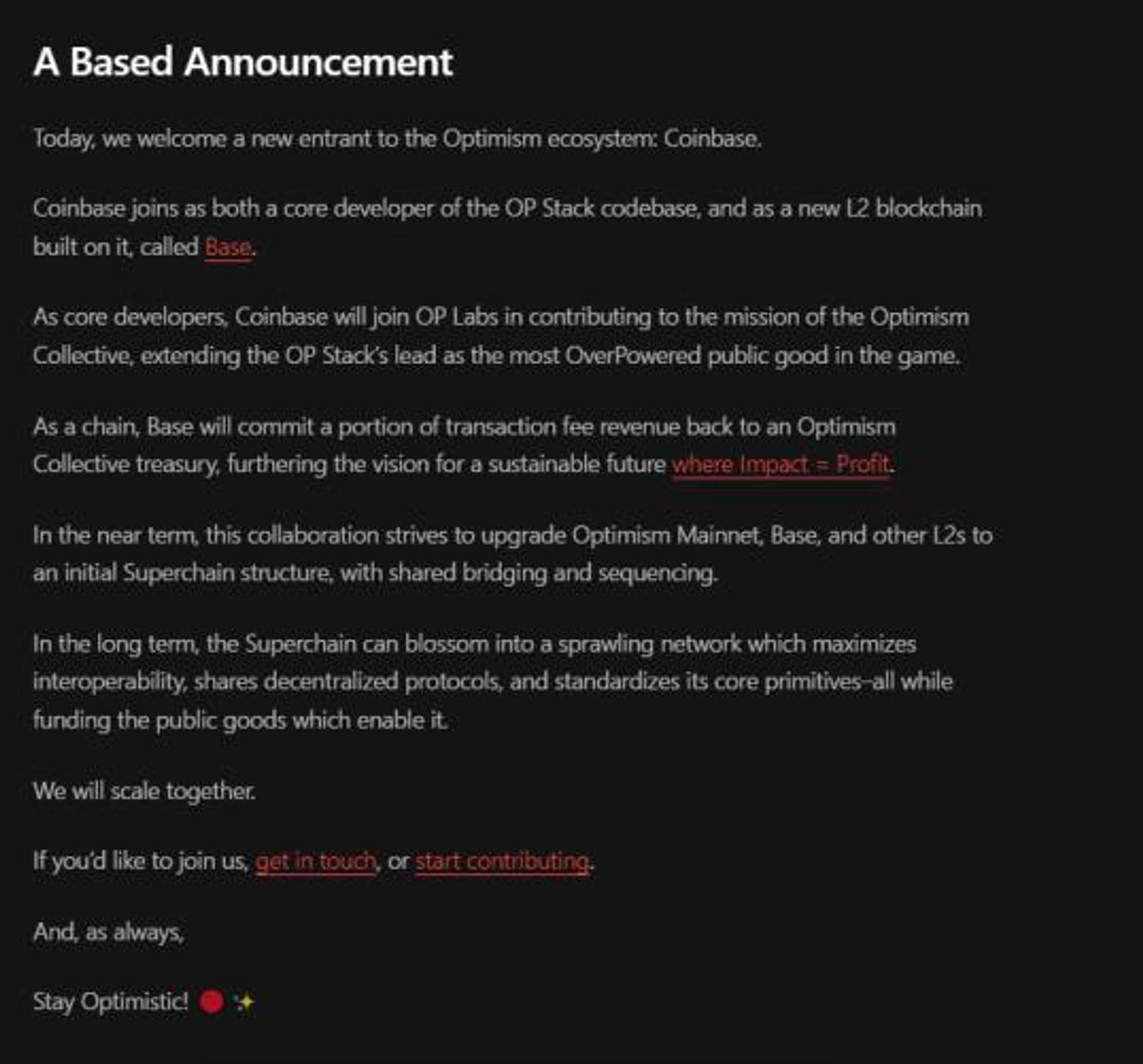 OP Stack sẽ như là money lego và BASE cùng các L2s khác được và sẽ được built trên OP Stack với một phần revenue (transaction fee) sẽ quay về Optimism Collective Treasury để fund pubic goods. Mình chưa rõ là các Rollups khác infrastructure với công nghệ O.R sẽ tích hợp được hay không. Nhưng dù gì, thì mấy chain sắp deployed trên OP stack, tụi nó sẽ dùng chung sequencer (sharing), và shared bridge (interoperability) Vì vậy, mình nghĩ đây có thể là appchain thesis hoàn hảo cho Layer 2 Optimism. Tuy nhiên cũng cần đặt ngược lại câu hỏi là sau khi trừ DA fee cho Ethereum cùng với fee share cho các appchain thì liệu Optimism thu về cho mình được bao nhiêu?
Arbitrum sequencer liệu có cản trở việc lending trên Layer 2 này?


Sàn Gate.io hold TridentDAO ($PSI), có thể list trong tương lai:
XMON lockdrop sẽ hoàn tất unlock vào ngày 2 tháng 3 tới đây.
Binance Australia dừng cung cấp các sản phẩm phái sinh tại Úc:
Rollbit tweet $RLB trên trang twitter, giá token nhẹ nhàng chia ba trong ngày 😭:
4 Phase của Coinbase Master Plan. Hiện tại, Coinbase họ cho biết Phase 2 hoàn tất và đang build Phase 3 chính là nền tảng blockchain. Ví dụ như Wallet.

BASE, staking và lách luật từ SEC:
Sei raise $400m để airdrop:

CEX coins + L2 (optimistic rollup và ZK rollup). Hai cái thesis này có chung một điểm ở chỗ onboard user for crypto adoption, và nó diễn ra song song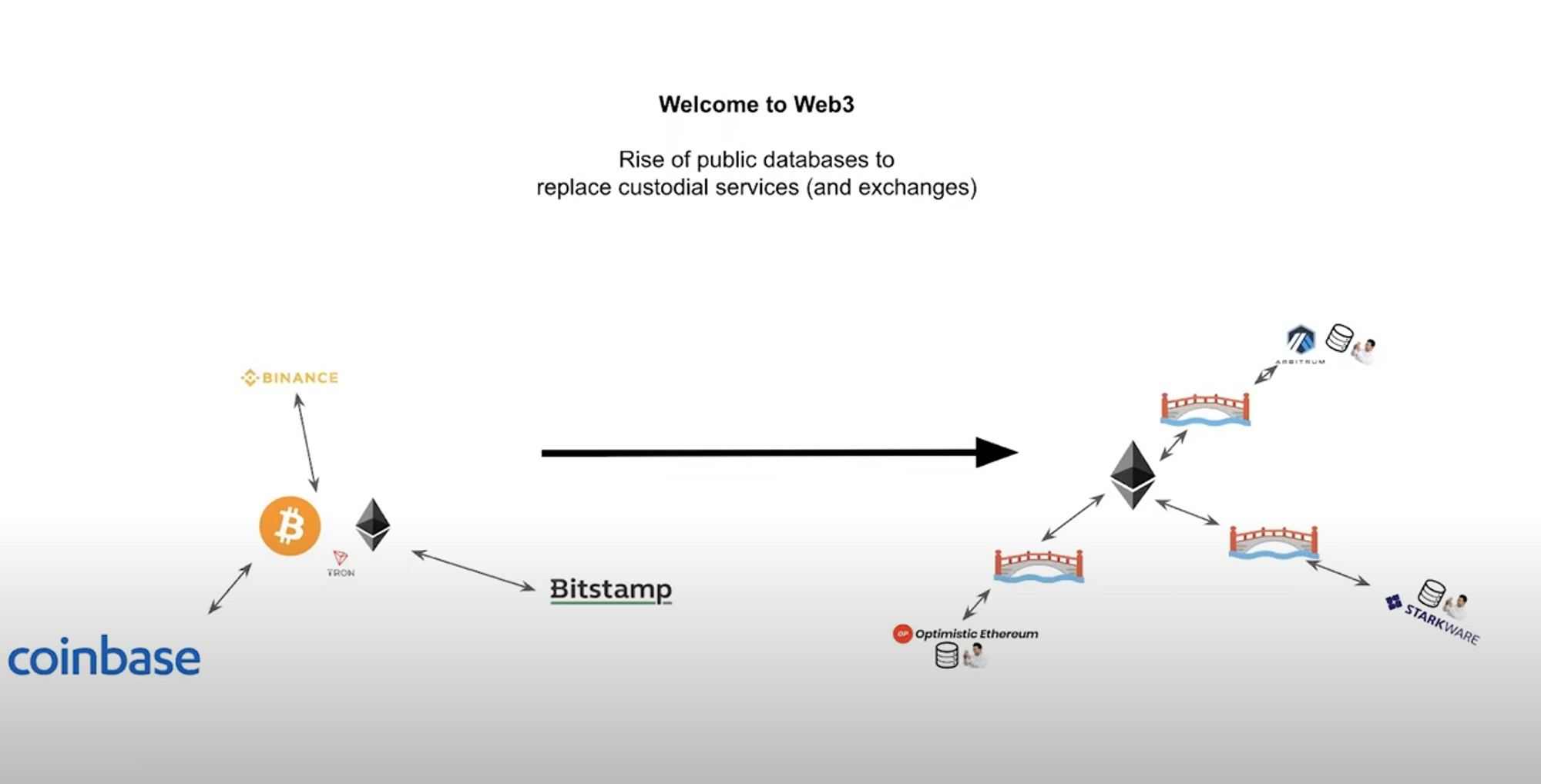 Link youtube:
LVL finance mảng perp DEX có revenue trong 30 ngày ngang với PancakeSwap, liệu trading volume có organic hay lại là trò wash trade?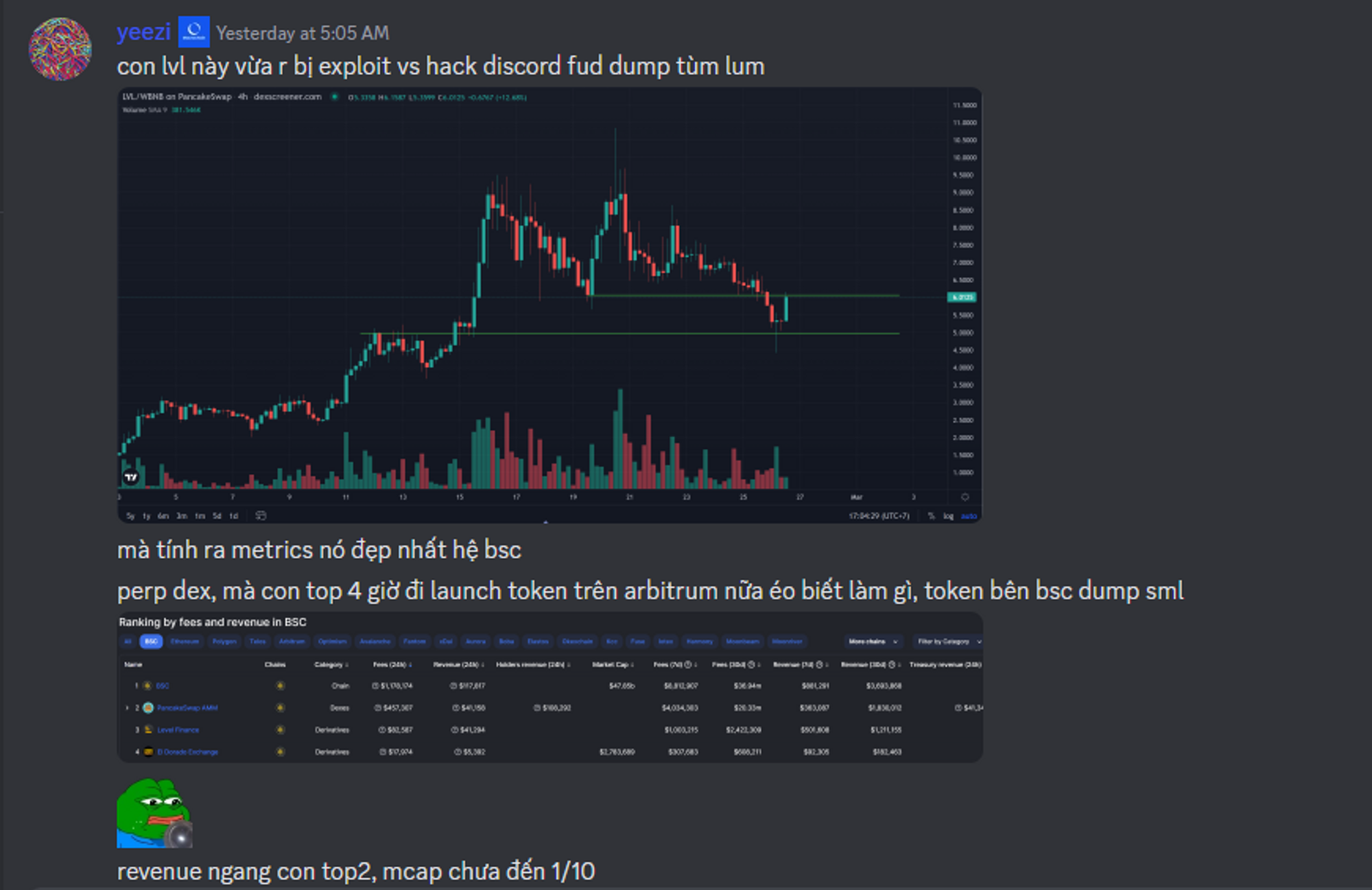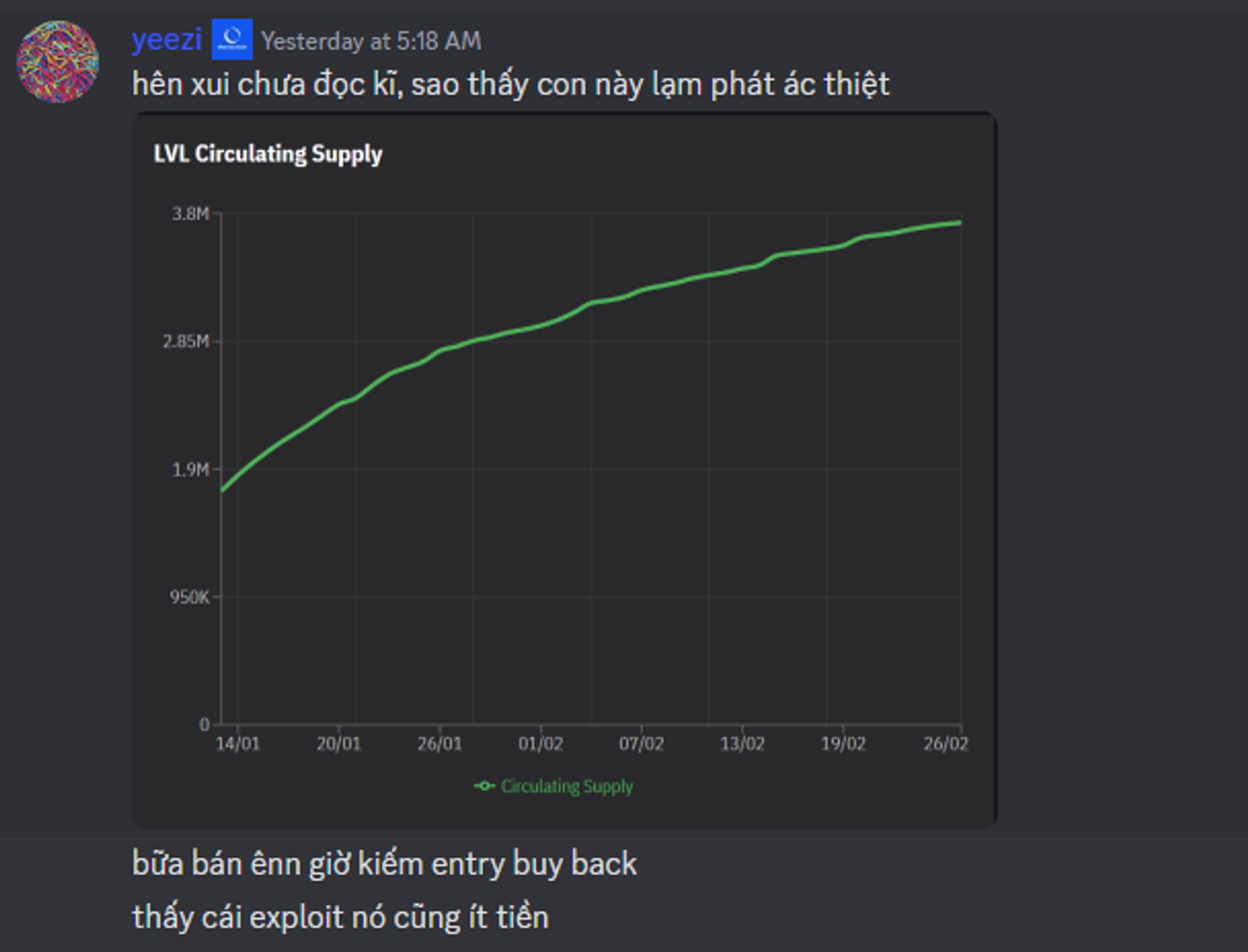 Synape sắp ra mắt optimistic rollup testnet và gia nhập narr L2, BlockTower x Synapse:
VRRB x Unidentified DAO:
Frax muốn thay thế WETH bằng fxsETH trên dapp (bước đầu là cải thiện thanh khoản WETH/frxETH) và đừng quên Frax hiên đang trong trend LSD. Nên nếu Sam làm được cả hai thì chiến lược này thì anh em nên gọi đây là "Kill two pepes with one stone".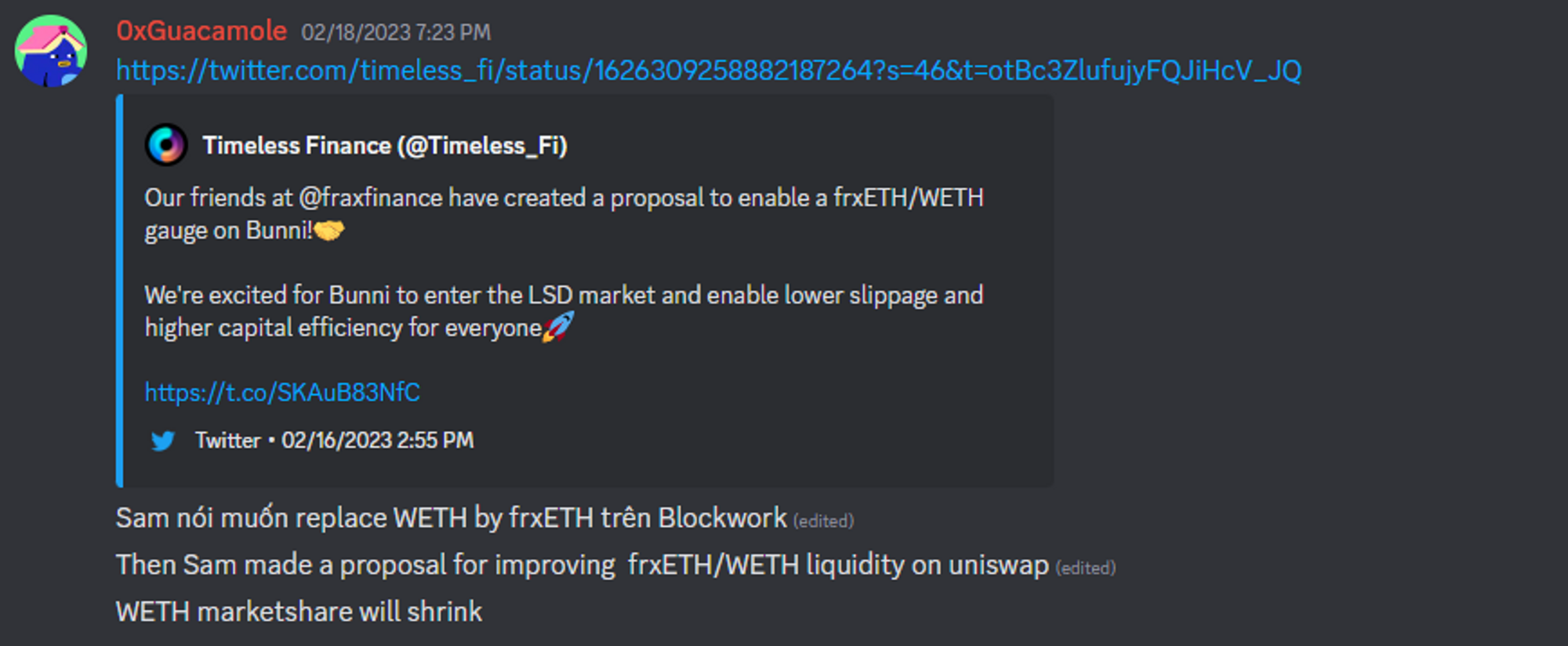 Random Macrochain discussion on LSDs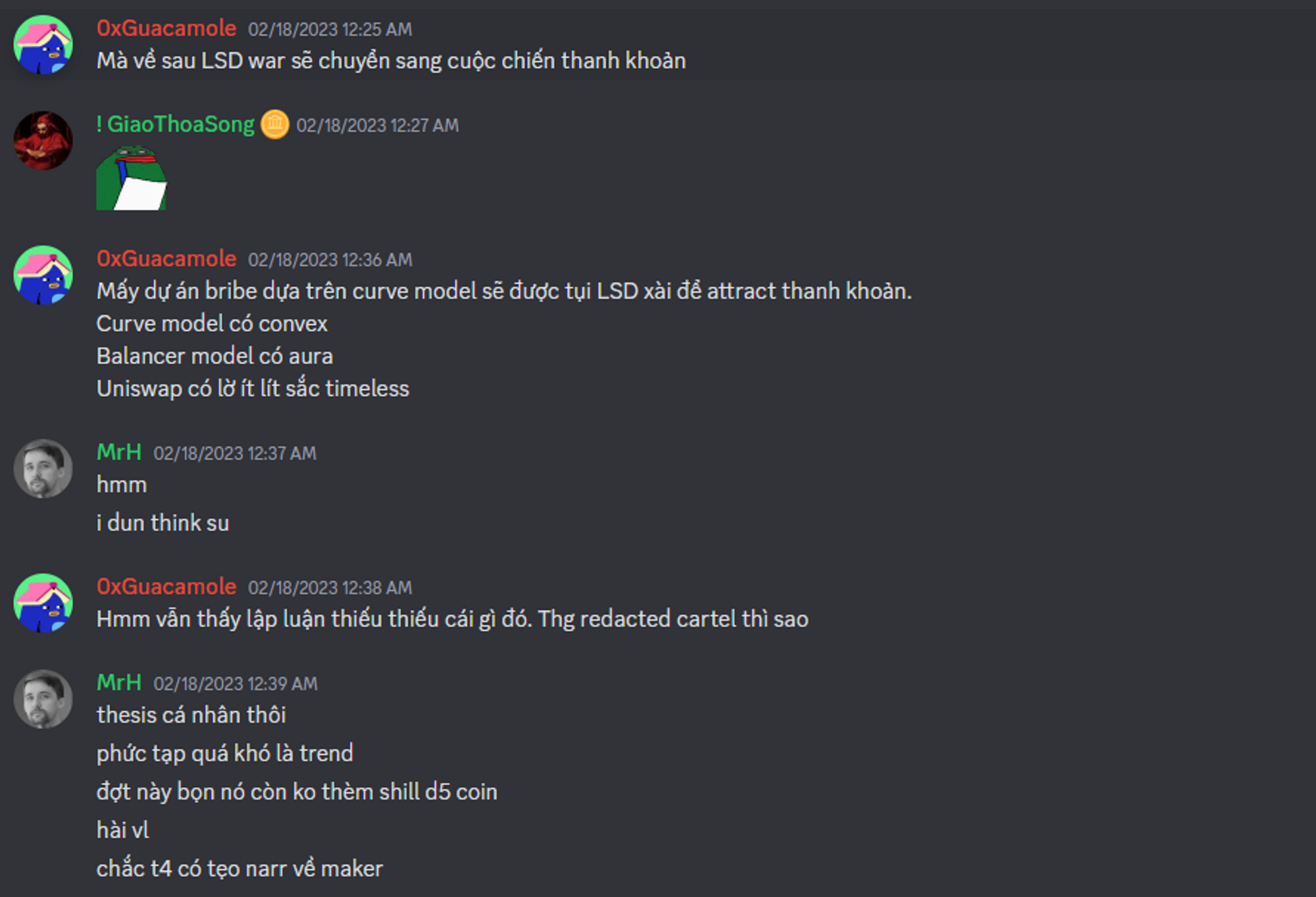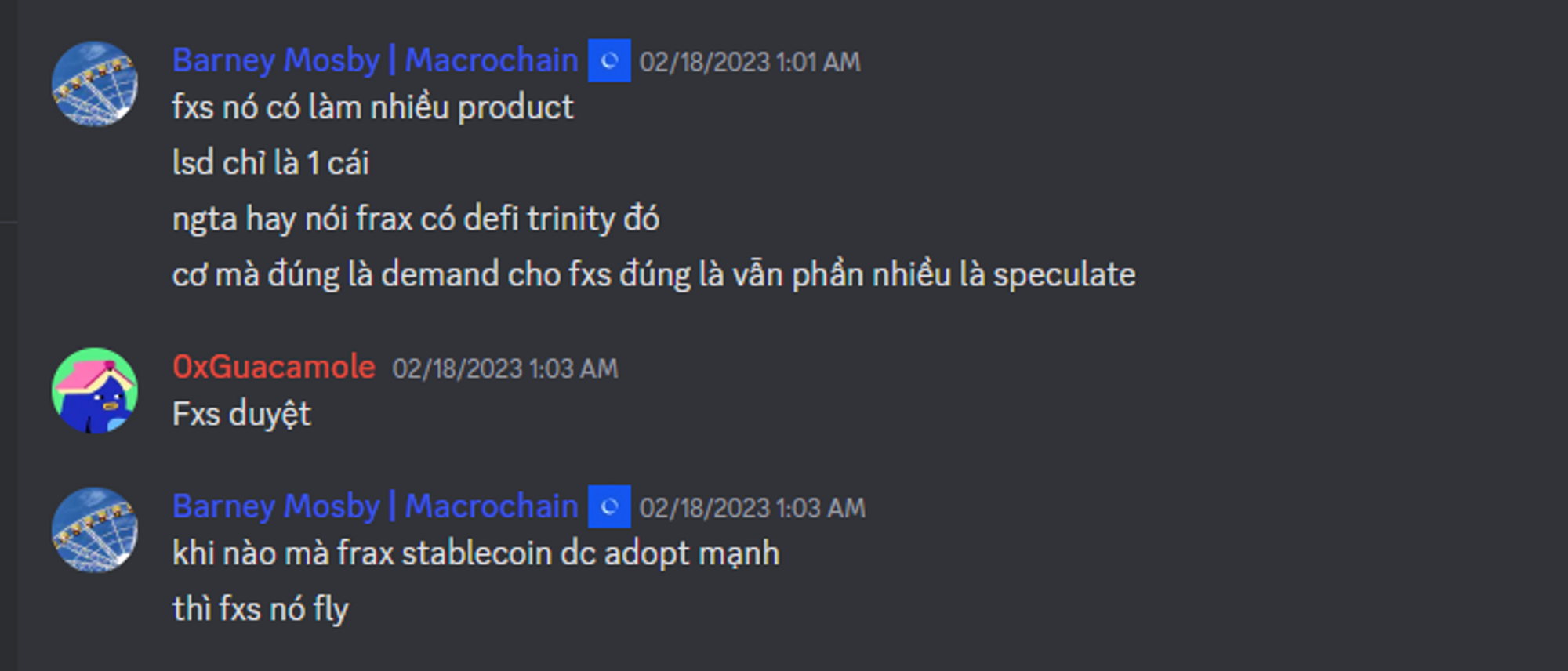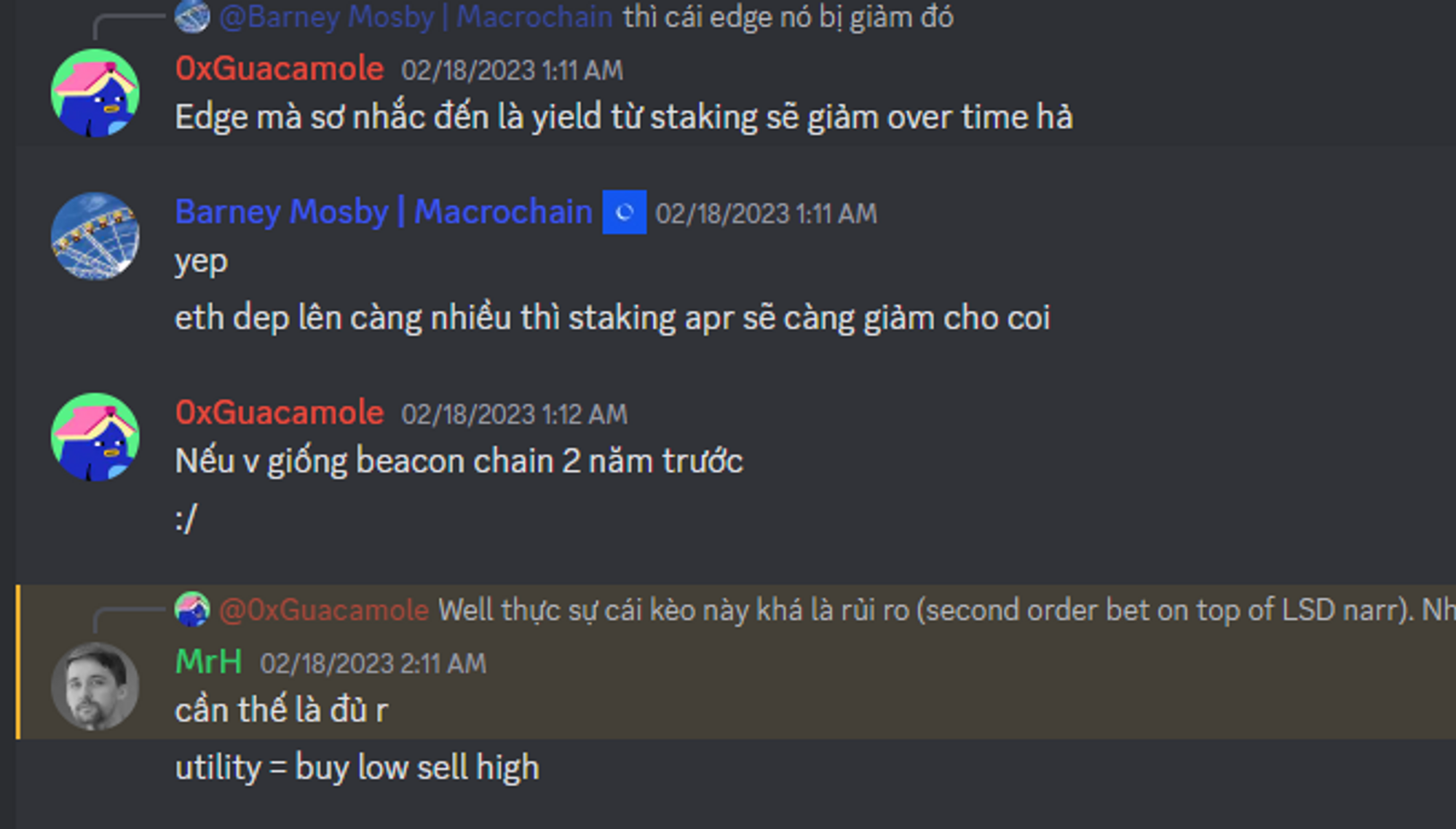 Tìm hiểu thêm về Frax Finance, Liquidity War và góc nhìn của tụi mình về LSD sau Shanghai tại đây: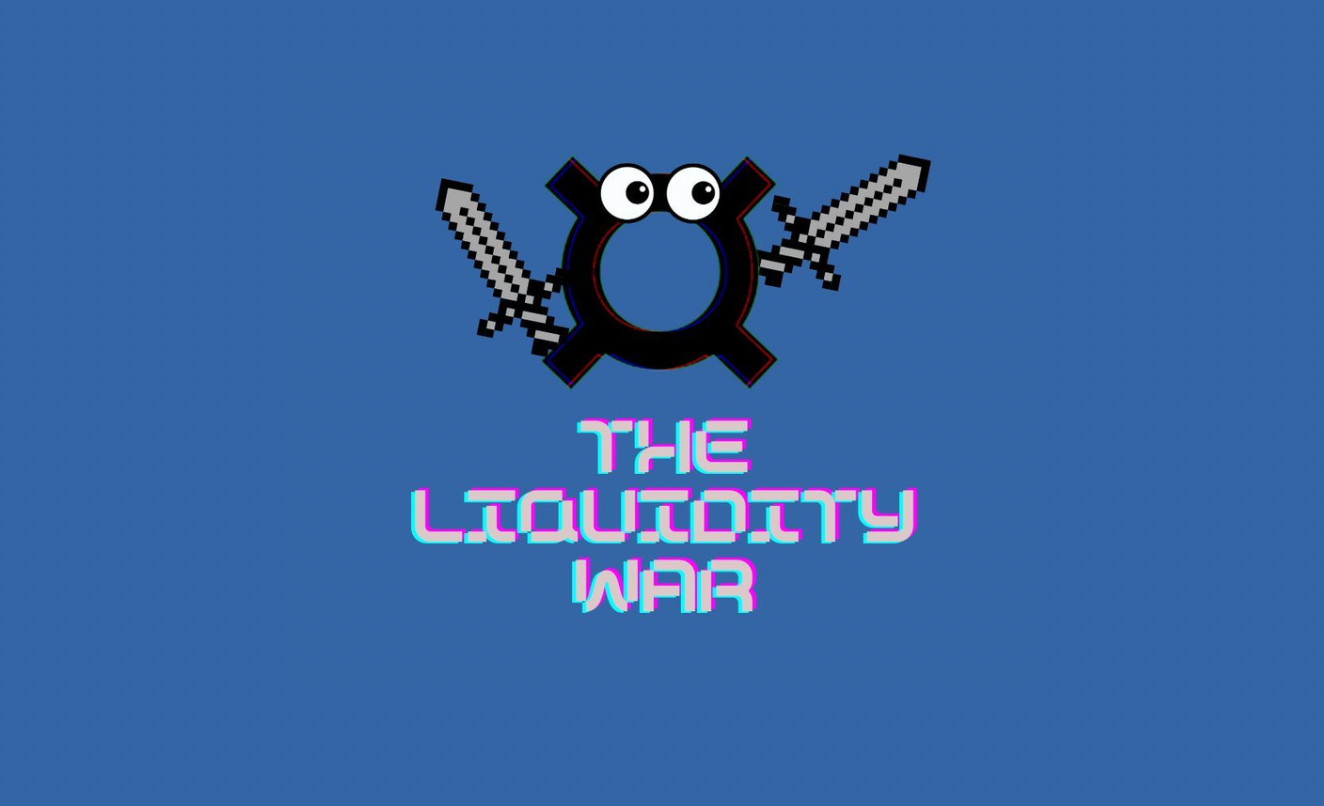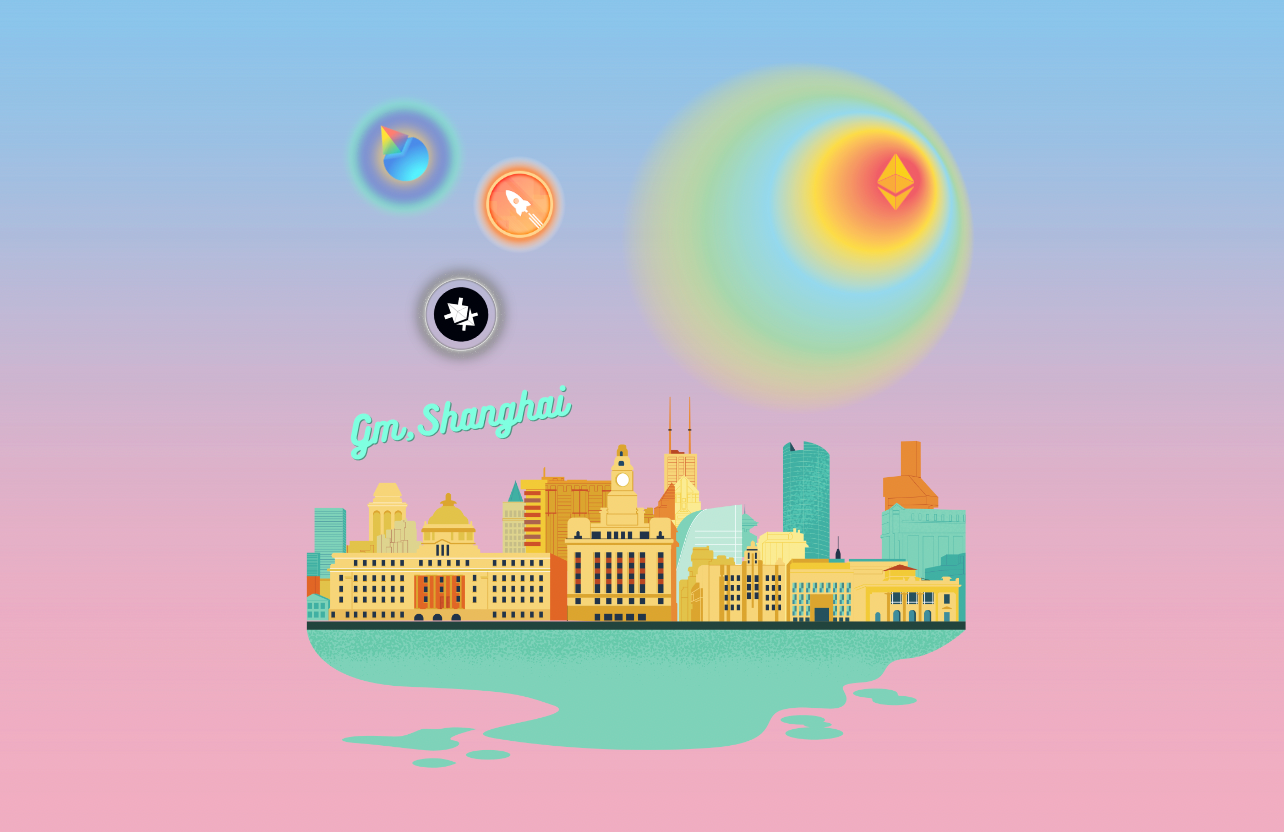 Alphas for next week
Obol Technologies sẽ triển khai hệ thống validator phân tán (DVT) vào nửa sau của năm 2023 trên Ethereum.
Bản nâng cấp testnet thứ 2 của Shanghai sẽ diễn ra vào 28/2.
Frax đang trong quá trình vote để quyết định liệu sẽ fully collateralize stablcoin của họ (FRAX) hay không.
Sushi đang có kế hoạch triển khai một sàn giao dịch phái sinh trên Sei vào quý 2 năm nay. Sei cũng vừa được định giá $400m ở vòng serie A.
Blur xác nhận sẽ có có airdrop đợt 2 với tổng giá trị 300m BLUR.
Eigen layer cuối cùng cũng chịu nhả whitepaper.
Đọc thêm về cơ chế restaking và Eigenlayer tại đây. Eigenlayer chắc chắn sẽ là một dự án không thể bỏ qua.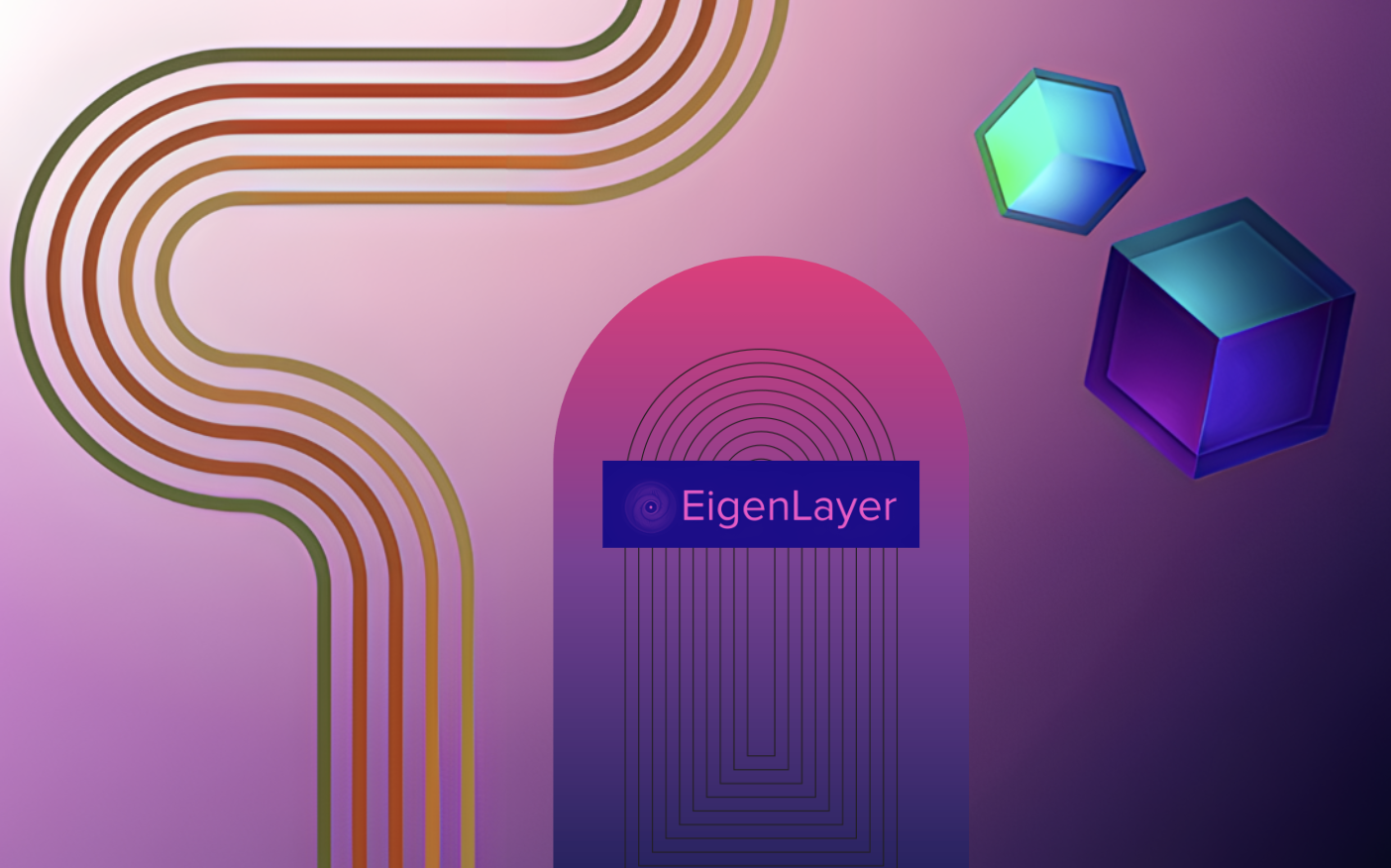 Eclipse thông báo sắp ra mắt Polygon SVM, một blockchain tương thích với Solana nhưng lại xây dựng dành cho hệ sinh thái Polygon.
Trước đó thì CEO của polygon đã có những tuyên bố khá hùng hồn khi ông cho rằng Solana, Cardano và Avalanche chả phải là tương lai của Layer 1.

Weekly Awards
Tweet of the week: Macrochain đoán đúng hint của Coinbase
Picture of the week: pzoisviolet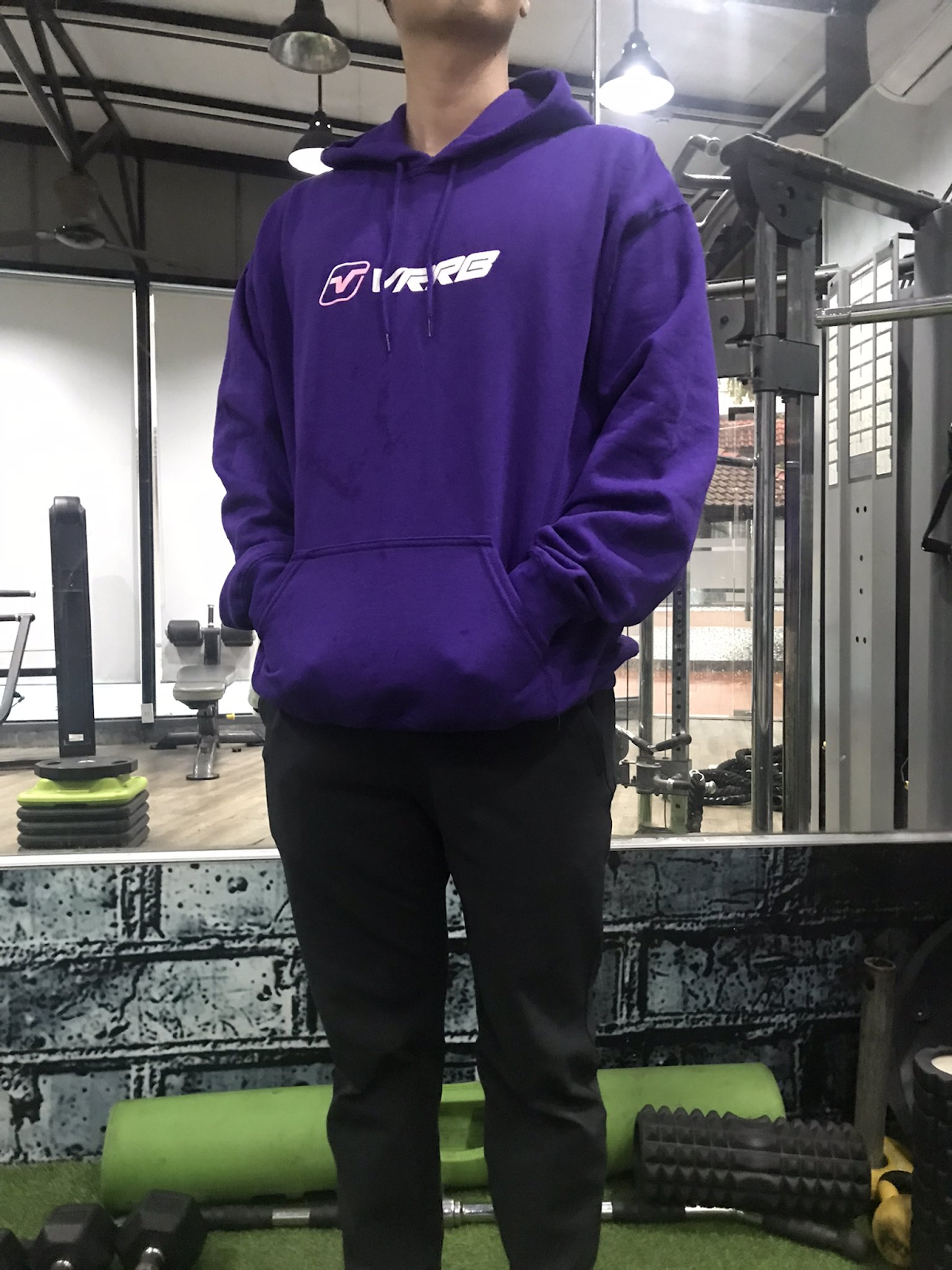 Podcast of the week: Blockworks
Special thank to 0xGuacamole - the co-author of this letter.